What You Should Know About Car Title Loans
Car title loans are becoming a popular way for moms to get quick cash. Whether you have a medical emergency, need to buy new business equipment, pay for your kid's school, or just want some extra money to cover extra bills, title loans can provide the funds you need. But before you borrow against your car title, it's important to understand how these loans work.
1. You Can Borrow 25% to 50% of Your Car's Value
Most people considering car title loans have this one question in mind: how much can I get for a title loan? The answer to that question is usually determined by the estimated value of your car. Generally, title loan lenders allow you to borrow between 25% and 50% of the car's estimated value. Borrowing more than that might put you in a worse financial position, as you'll be paying more out of pocket for an already expensive loan product.
The amount can range anywhere from $100 up to $10,000, depending on the value of your car and the state you live in. Remember that the amount of money you're allowed to borrow is not based solely on the sticker price of your car — lenders will also factor in depreciation when calculating your loan amount. That's why it's so important to have a realistic estimate of your vehicle's value before taking out a loan.
2. These Loans Come With Two Payment Options
There are two main types of car title loans: single-payment and installment. Single-payment title loans must be repaid in full, with interest, within 30 days or less. Installment title loans are paid back over a period of three to six months and may have lower interest rates than single-payment loans.
Additionally, be sure to understand the terms and conditions, as well as the risks involved. Opt for a repayment option that fits your budget and lifestyle. Remember that it is possible to roll over a single-payment loan for a fee, but you should avoid doing this if possible, as this can lead to a debt spiral.
3. The Application Process Is Quick and Straightforward
The application process for a car title loan is incredibly simple. Most lenders will require you to fill out an online form and provide basic information, such as your contact details, vehicle make and model, a clear title, proof of car insurance, a photo ID, and the estimated value of your car. However, you'll still need to take your car physically to the lender for valuation.
After submitting your application, you can expect to hear back from a lender in as little as 24 hours. In some cases, the lender may also want a set of your car keys. The car will remain in your possession as long as you continue to make payments on the loan. Most online lenders have a straightforward approval process that ensures you receive the loan you need quickly.
4. These Loans Use Your Vehicle as Collateral
Most car title loans require you to use your vehicle as collateral, and the lender will hold onto the title until the loan is paid off. This means that if you fail to make payments on time or miss them altogether, the lender has the right to repossess your car. It's important to understand what happens if you don't uphold your end of the agreement or can't pay back the loan.
Some lenders will even install a 'kill switch' in your vehicle to ensure you don't drive away without paying them. Read the fine print, ask questions, and ensure you understand all of the terms and conditions before signing on the dotted line.
5. There Are Additional Fees You Should Be Aware Of
When applying for a car title loan, you should be aware of the additional fees that may apply. These fees can vary depending on the lender and state laws but could include processing fees, early repayment penalties, charge origination, document fees, late payment charges, unpaid balance charges, and even repossession expenses.
It is important to understand these fees before entering into an agreement so that you can accurately calculate the total cost of the loan. You must also factor in these fees when deciding whether or not a title loan is right for you and your financial situation. Some lenders may also require a roadside service fee, so be sure to ask about this as well.
6. They Come With High-interest Rates
Car title loans come with significantly higher interest rates than other types of loans. This is because they are considered high-risk, and lenders may require collateral to secure the loan. The annual percentage rate (APR) can be as high as 300%. It's important to read the terms of your agreement carefully and understand the rates and penalties for non-payment.
The last thing you want is to accrue more interest or debt than you can manage. Also, ensure that the loan and repayment terms are affordable, so you avoid getting caught in a cycle of debt. If what you're going to repay is too high, try to find other financing solutions. If you don't have an emergency fund to help you deal with unexpected financial needs, this is the time to get started.
7. They're a Convenient but Last Resort Option for Financial Emergencies
Car title loans are typically small, short-term loans meant to be used as a last resort when you need cash and cannot get it any other way for financial emergencies. Before taking out this type of loan, you should explore all other options, such as borrowing from family or friends, using a credit card, or getting a personal loan from a bank or credit union.
You should consider this type of loan if you're confident you can repay it on time and in full. This can be a risky decision that can lead to financial problems down the road if you don't have a concrete debt repayment plan.
8. There Is a Potential of Losing Your Car if You Can't Repay the Loan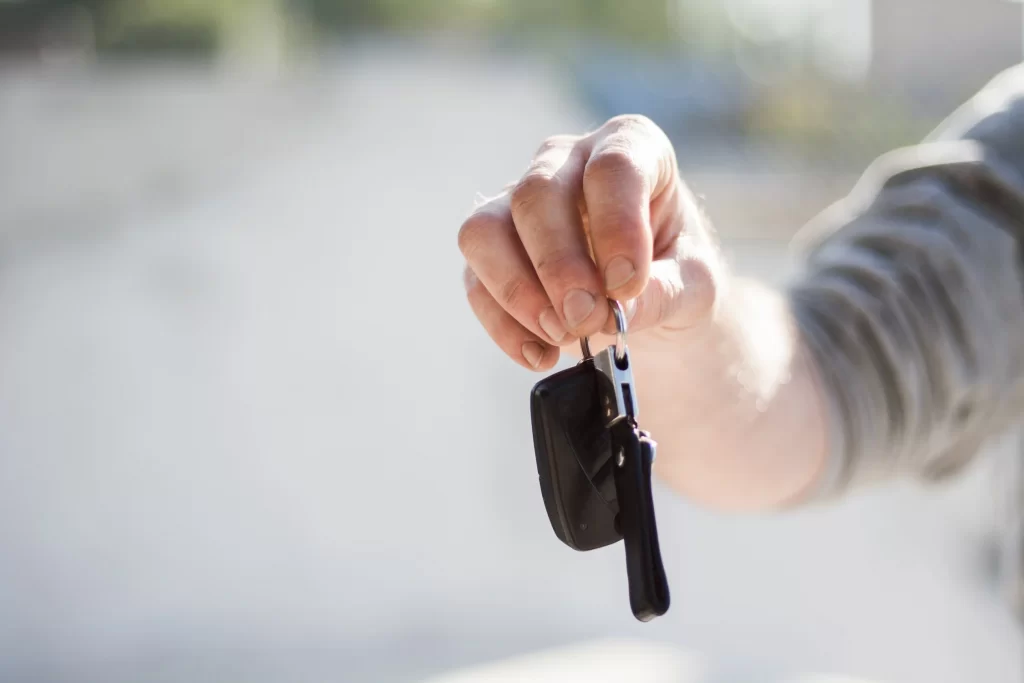 When you take out a car title loan, the lender has a right to repossess your vehicle if you cannot make payments according to your agreement. Even after making some payments on the loan, if you don't pay it off in full, the lender can still take back your car. So, if you're already in serious financial trouble, taking out a title loan could put you at an even greater risk.
Considering that up to 20% of people who take out title loans have their cars repossessed, it's easy to see why you must be very careful. You should only get this type of loan if you are certain that you can pay off the amount requested within the agreed time frame. 
Take Your Time To Compare Lenders
In conclusion, car title loans can be a great way to access quick cash when you need it most. However, they should only be used with extreme caution. Always understand what you're getting into and ensure you work with a reputable lender. Take your time to compare lenders, their interest rates, and the terms of the loan.
Read reviews, ask questions, and ensure the loan agreement is clear. The best lenders will have nothing to hide and will answer all your questions in detail. Their customer service should also be excellent. Don't sign any agreement if you're not confident with the lender.