How to Write a Shipping Policy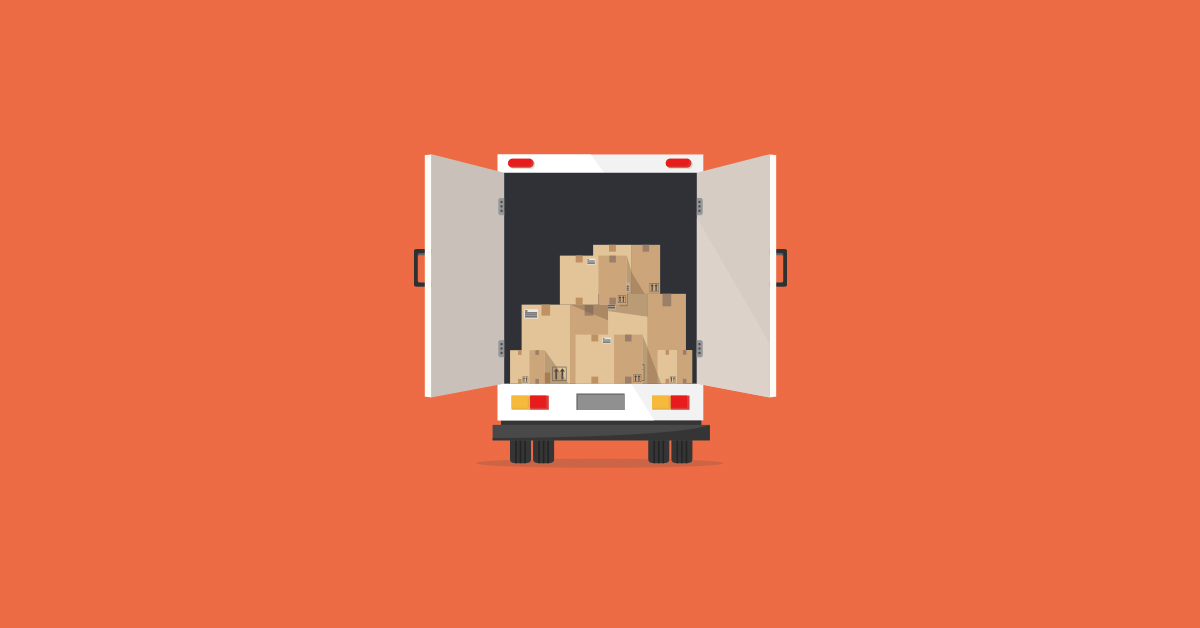 In this day and age, it's nearly impossible to run a successful retail business without also selling products online. Having a clear and up-to-date shipping policy is essential for running your ecommerce site. A shipping policy helps manage customers' expectations and lets them know what their options are.
In this guide for how to write a shipping policy, you'll learn:
Get your free guide to launch a thriving online store
Use this easy-to-follow resource for planning, starting and running a successful ecommerce business.
What is a shipping policy?
Before you learn how to write a shipping policy, you need to know what it is. A shipping policy is a collection of information, rules, prices, and procedures that online retailers publish to let customers know how and when they'll receive their orders. Shipping policies typically cover topics like shipping methods and speeds, prices, handling time, shipping restrictions, and anything else a customer may need to know to have a package delivered.
Online retailers often display return policies alongside their shipping policies.
Why you need to know how to write a shipping policy
So, why exactly do you need to know how to write a shipping policy? You need a shipping policy to set customers' expectations around shipping speeds and prices and to reduce the number of shipping-related customer service questions you receive.
These guidelines let customers know how they'll get their products and approximately when they'll receive them, which is especially important for time-sensitive orders like gifts, and in times like the pandemic when shipping delays are common. If your standard shipping speed doesn't work for a customer, they can refer to your shipping policy to understand options for expedited shipping.
A shipping policy also sets expectations around shipping prices. When you include shipping costs in your policy, customers can factor them into the total purchase price so they're not caught off guard when they go to checkout.
Finally, by publishing shipping information and making it easy to find on your website, you'll receive fewer inquiries about shipping procedures, which saves you and your employees time and frees you up to focus on tasks that grow the business.
How to write a shipping policy
Write a comprehensive shipping policy by covering the following topics:
Available shipping methods: The carriers you use, shipping speeds you offer, and estimated delivery times for each shipping speed.

Pricing of shipping options: How much you charge for each shipping method and speed.

Free shipping thresholds: How much customers have to spend to get free shipping (if applicable).

Handling time: How long it takes from when your shop receives an order until you ship it.

Cut-off times: By when customers need to place an order for it to be processed and/or shipped on the same day (if applicable).

International shipping

information: The countries to which you can and cannot ship, the carriers you use to ship abroad, and information about customs duties and tariffs customers may have to pay for.

Shipping restrictions: Limitations on what, how, or when items are shipped. For example, you might not offer delivery for large products, like furniture, or be able to ship to P.O. boxes.

Date: The date on which you last updated your shipping policy.
While your shipping policy doesn't have to cover all of the above topics, the more information you include, the better you can set customers' expectations and avoid putting them in frustrating situations.
Where to display your shipping policy
Create a page on your ecommerce website that's dedicated to your shipping policy. Most retailers also include their return policy on the same page. Link to this page in your website's footer so customers can find it no matter what page they're on.
Beyond the main shipping policy landing page, you should preview your policy on product pages. Many businesses place this information below item descriptions. Include a snippet of information, such as "free shipping after $50," and then link to your shipping policy page so customers can learn more.
Shipping policy examples
Now it's time to take what you learned about the theory behind comprehensive shipping policies and apply it to your business. Take inspiration from these real-world shipping policies as you write your own.
Clothing store shipping policy example: The Herbivore Clothing Company
Based in Portland, Oregon, The Herbivore Clothing Company specializes in vegan and cruelty-free clothes, books, and snacks. Its shipping policy does a great job of setting expectations for shipping prices. Here's an excerpt:
"Orders ship every week Monday-Friday."
The intro explains that orders received over the weekend won't be shipped until the weekday.
"You can calculate shipping from inside your shopping cart. Just add what you want, go to your cart, and enter your country and postal code in the 'Calculate shipping costs' box for an exact figure. Below is how we calculate our shipping."
This part of the policy explains how customers can check their shipping costs, to avoid surprises. 
"***Please Note*** We are temporarily unable to ship to MANY countries outside the US including the United Kingdom. Some of these outages are due to current COVID related delivery restrictions with the US Postal Service and the UK restrictions are due to the changes to import tax that went into effect Jan. 1st, 2022. They now require an import license and new 20% import tax that the customer must pay. We hope to restore UK shipping when we are able to comply with these new guidelines. Please email us at [email protected] if you have any questions." 
This section explains restrictions on international shipping to set expectations.
"Shipping rates to orders in the U.S – (calculated by weight)
When weight is less than 8 ounces shipping is $5.95
When weight is greater than or equal to 8 ounces and less than 32 ounces shipping is $10.95
When weight is greater than or equal to 32 ounces and less than 64 ounces shipping is $13.95
When weight is greater than or equal to 64 ounces and above shipping is $20.95"
The Herbivore Clothing Company makes their shipping costs very transparent here.
"FREE store pickup! Choose "contactless store pick-up" at checkout!
Store location:
81 SE Yamhill St. 
Portland, OR 97214"
The company also gives local customers the option to pick up their products.
"Questions? Please email [email protected]"
The shipping policy ends with contact information in case customers have questions that this comprehensive policy didn't cover.
Home goods shipping policy example: Boutique RICARDO
Canadian cookware company Boutique RICARDO sells kitchen tools, tableware, appliances, and more at its Quebec storefronts, at retailers around Canada, and online. The company lays out its shipping policy on its website. Here's an excerpt:
"Free shipping throughout Canada on orders of $99 or more
We offer FREE shipping on all orders of $99 or more, before tax, throughout Canada; remote regions and international destinations are excluded."
The policy begins by announcing its free shipping offer and threshold to incentivize customers to spend at least $99.
"For orders under $99, a fixed shipping rate per province will apply.
Note that we currently do not offer delivery to remote regions and international destinations."
Then it explains shipping restrictions and what happens when an order doesn't meet the free shipping minimum.
"Canadian delivery
Your order will be shipped to the address of your choice via Purolator Parcel service.
We estimate that it could be delivered within 2 to 7 business days depending on your address in Canada. 
Once your order is shipped, you will receive a confirmation by email as well as a tracking number that will allow you to follow the progress of your parcel."
This section informs customers which carrier the store uses, and how long shipping takes. It also provides details about package tracking.
"Delivery to remote regions and international destinations
Note that we currently do not offer delivery to remote regions and international destinations."
Here the policy explains shipping restrictions.
"Rates and times
Quebec and Ontario (not including remote regions)
Expedited Parcel: $9.95 or free on orders of $99 or more (timing can't be guaranteed, could exceptionally take up to 10 to 15 business days due to the current situation)
Other provinces (not including remote regions)
Expedited Parcel: $14.95 or free on orders of $99 or more (timing can't be guaranteed, could exceptionally take up to 10 to 15 business days due to the current situation)…"
Here Boutique RICARDO lists flat-rate pricing for orders that don't meet the free shipping threshold.
"Please contact our customer service to obtain full details.
Latest update: December 14, 2020"
The policy ends with a call to action to get in touch with further questions and a date that notes when the policy was last updated.
Wrapping up: How to write a shipping policy
Ecommerce sales are a critical part of running an omnichannel retail business. By publishing a shipping policy and making it easy to find, you'll make customers happier by setting expectations, and you'll streamline operations by reducing the number of questions you receive about shipping rates, times, and more.
Lightspeed POS and eCom make operating an omnichannel business easier. In addition to simplifying shipments, these tools also facilitate in-store fulfillment options. Watch a demo today.