How to Create Process Documentation for Sales Management?
As a sales manager, you know the importance of documentation. It improves the quality of the work and ensures that there isn't any confusion over processes. Even the best sales reps can forget essential details with time, and having solid documentation ensures that they won't have to rely on memory.
If you own a business that deals with sales, you must know how important it is to have a consistent process for your team. Having a well-defined sales process makes it easy for your team to follow a set of guidelines and increases the probability of them achieving their set goals and objectives.
The very essence of Sales Process documentation is that it is a critical component of any sales process. It details the steps, activities, and information associated with a sales process. This blog will help you understand how you can create process documentation for sales management.
But first, let us understand what it means to create a process in sales and why it is important to have a digital adoption solution.
Sales Process Documentation
A sales process lists down the steps the account executives have to take to close their quota numbers, starting from prospecting, discovery, negotiation, and all the way to closing the deal. A sales process defines the sales funnel framework and standard operating procedure for the account executives to follow to ensure high closer rates.
Sales processes ensure that each sales professional follows the same process, whether they are first learning the ropes or have been around for a while.
And by enabling process documentation or your sales playbook, you create a constant learning hub for your sales team. In case of any doubt, your sales team can just refer to the sales process documents and get it clarified in a jiffy, rather than waiting on hand and leg to know how to proceed with the deal and meanwhile end up losing the deal.
If you still don't think it's crucial to create a sales playbook for your sales team, consider this; companies with well-defined sales processes perform 33% higher than companies that don't. And that's not all. The win rates also increase by 50% for two-thirds of the companies.
A sales document practically tells your sales team what to do, what not to do, provides knowledge for engaging with prospects, converting leads, and overall improving their performance.
A good sales document contains crucial information like:
Product demos, features, updates
Sales process
Competitor analysis
Sales collaterals
Sales call playbooks
Email templates and response templates
Using AI-based knowledge base software can help fast-track and streamline the sales documentation process for sales management.
Now that we know what a sales process document contains and why it is important let's get into creating a sales process document for sales management.
Creating sales process document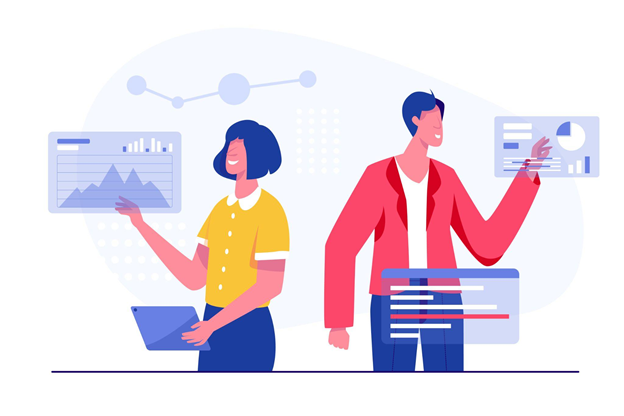 #1. Title of the document
First thing first, add the title of the sales process document that defines the purpose of the said created document. Keep the title short and concise and fill it with keywords that often could be searched based on data and FAQs.
#2. Company Overview
Next, add details about the company, its story, values, goal, etc. Add details about how the sales team fits the company's goal picture.
#3. Product data
If your sales reps are not aware of the product selling USPs, features, and capabilities, then how can they sell the idea of buying your product to your targeted prospects?
That is why add product feature details, demo videos, most asked questions answers, product resolution answers, etc., so your sales team can assist your customers efficiently.
#4. Pricing
Pricing should be altogether another page, containing details of the pricing model for various products and features compatibility.
#5. Competitive Intelligence
Competitive Intelligence is very important for the sales team to help them stay updated on what the competitors are selling, their pricing, features, etc. So your sales team can vitalize their sales pitch and sales strategy for closing more deals.
#6. Prospecting
Now that you have all the data you need about your company, product, competition, and market. It is time to start adding data about your target prospect's persona for prospecting.
List down the prospecting steps starting from research.
Research: Targeted prospect demography, company, customer pain points, etc.
Identify: Not everyone can approve a buying decision in a company. That is why it's crucial to identify the decision-makers to close deals faster.
Reach Out Messages and Medium: What message will you use to introduce yourself to your prospects. And the medium that you are using; are SMS, social media( social selling), email, etc.
Educating your customers: Content and engagement you need to have with the prospect to educate them about the company, product, and offerings.
The number of engagements: The number of times you interact with the prospects and the gap between all interactions to build a relationship.
#7. Lead Generation
You can specify the mediums that you be using to generate leads, like;
Social Media
Campaigns
Chatbot on messaging mediums and website
Forms on website
#8. Qualify the lead
When a potential new lead fills out a form, they provide you with their contact information. The sales rep reaches out to the new lead by phone to initiate the first time they speak.
During this initial contact, it helps to qualify the lead in order to understand his/her role within an organization (i.e., IT director), size of the company, location, and what solution he/she is considering procuring next. And then the sales rep can just compare the two data.
#9. Cold call
Although the blogosphere widely considers cold calls to be harmless and even dead, they are still very much alive. In fact, 69% of buyers accepted cold calls from sales reps in the last year. The Rain Group surveyed senior-level buyers who prefer communicating through phone over email because it gives them a more personal, genuine feel.
With the right training, experience, and tactics, any sales rep can excel at cold calls to maintain superior control of face time with clients without wasting their time. As most call duration is determined by what gets talked about on the phone as opposed to emails where no one is talking. Therefore no one's time or energy is wasted.
So add a good sales pitch and previous sales recordings to help sales reps learn from real calls.
#10. Email templates
Add all the email templates your sales team will need, like cold emails, response mailers, lead warming mails, etc. Basically, your process documentation should contain email templates starting from Tofu, Mofu, Bofu stage of the sales funnel to the closer mail.
#11. Handling sales objections
Handling and navigating sales objections is the tough part of the sales job.
Sales is a process, and objections are part of the game. In fact, understanding objections and knowing how to combat them effectively is a big part of why you're a sales guru!
For example, suppose your reps notice during their presentation that the prospect raises concerns about compatibility with some other system the company uses. In that case, they should know to implement strategies like providing additional information and statistics or asking questions that can lead prospects to discover answers themselves.
That is why sales pitches for countering sales objections and even follow-up steps.
#12. Nurture and follow up
Even if you have closed the deal or are not able to, continue to follow up with the prospect and nurture them with value-added content. It will ensure that you are always present in front of your prospect's eye, and chances of closing the deal later or even upselling and cross-selling increase.
#13 Close the deal
Closing a sale is a defining moment for salespeople. It's the culmination of all their hard work, and they may find themselves feeling some level of uncertainty or trepidation before meeting to face their customer. What happens from that point on varies greatly from company to company, but successful closers will often feel like they've finally done something worthwhile, as it satisfies both their professional and personal needs.
Define the steps of closure like the proposal, negotiations, buy-in, etc.
Parting words
It is important to have a clear standard Operating procedure that will be easier to introduce new sales representatives to the sales processes with clear documentation. Process documentation will also make it easier to organize meetings between sales representatives and the sales manager, who can then help the new sales representatives to learn how to work with the processes.