50 Best Pregnancy Gifts for first time moms she'll actually want and NEED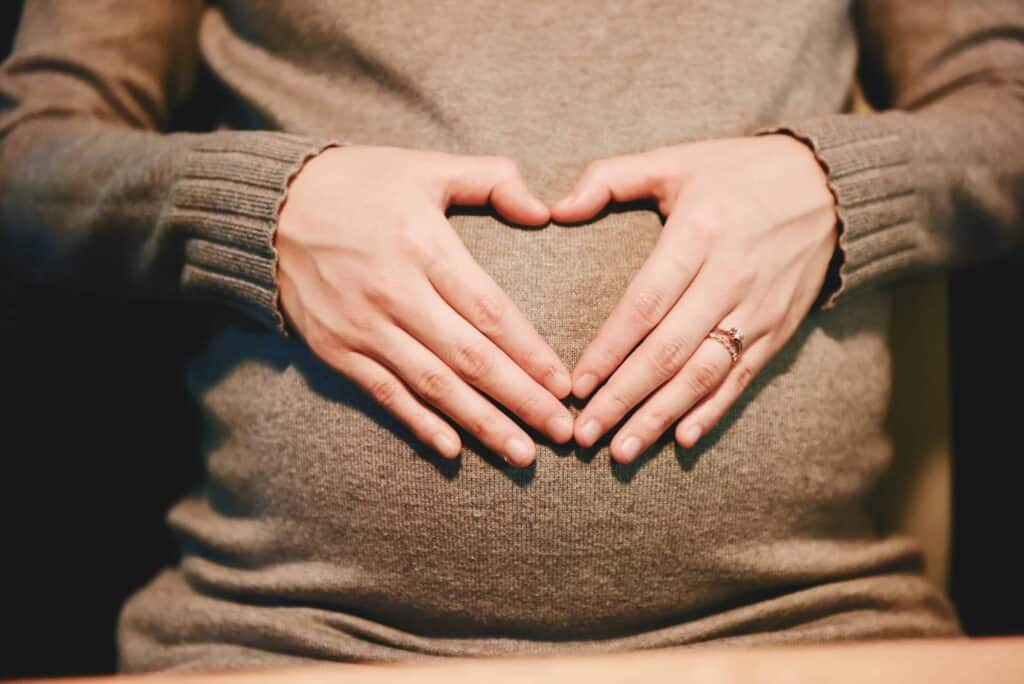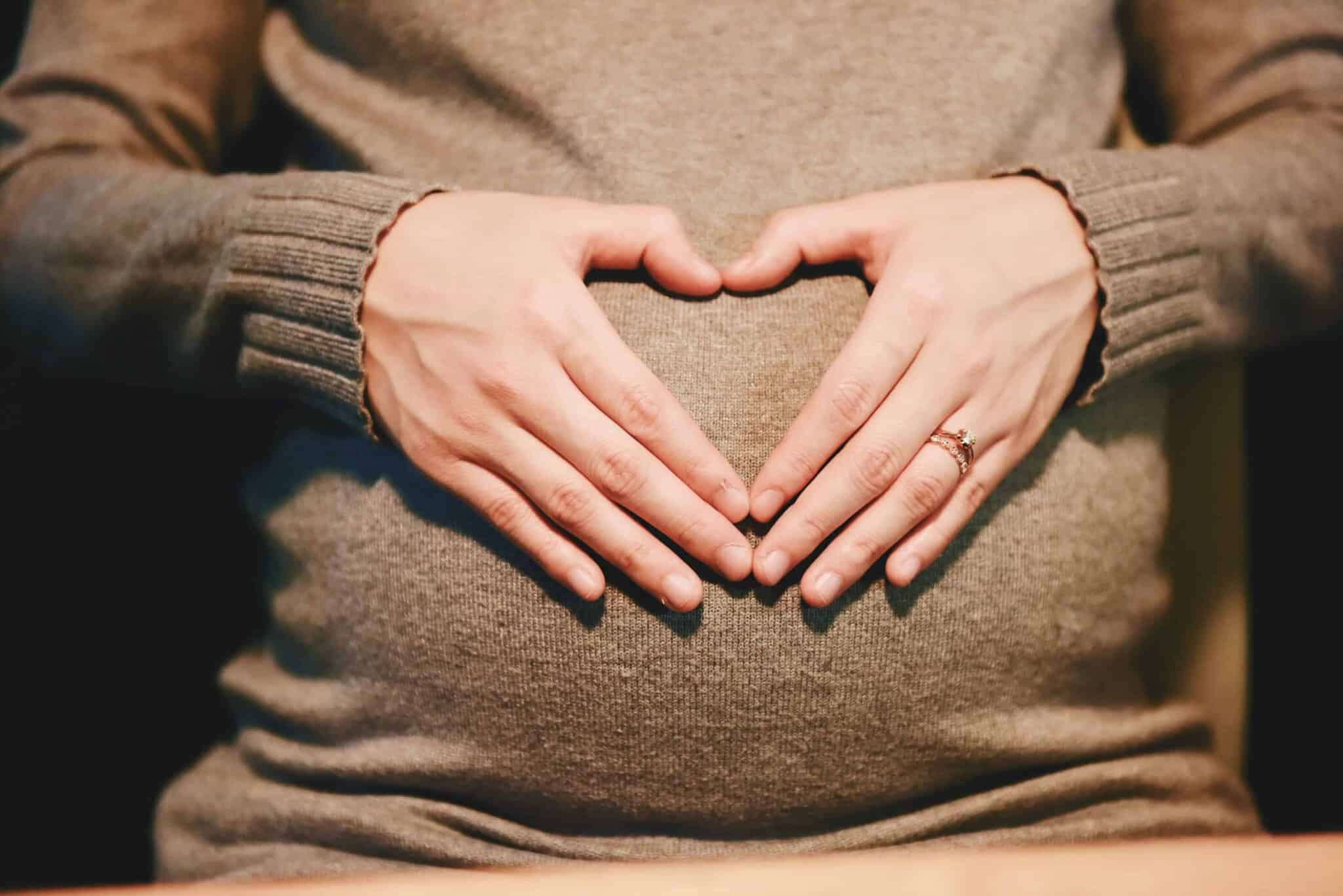 Presents for pregnant friend not for baby
Are you looking for pregnancy gifts for first-time moms?  
Well, look no further, we have put together a list with over 50 of the best pregnancy gifts for new moms. 
We did the work so you won't have to. 
We tapped into our database of over 40,000 moms to provide you with the best and unique ideas that will be perfect pregnancy gifts for first-time moms. 
Most of these pregnancy gift ideas for the new mom can be found on Amazon, so if you're a Prime Member, you can get it tomorrow! No need to thank us 😉
Every pregnancy is different and each will have its own unique set of challenges. There are some who breeze through their pregnancy and some who may have a hard time.
This list includes something for everyone, no matter what they're going through. It's a combination of gift ideas, subscriptions, and services.
Related: Stay at home mom schedule to keep you sane
If you're looking for a special gift that you can put your own touch on, make sure you read until the end. We have a super cute idea that you need to check out!
This post contains affiliate links, which means I may receive a small commission, at no cost to you, if you make a purchase through a link.
Here is our list of the best pregnancy gift ideas for first-time moms.
1. Personalized Bracelet Cuff
Mint & Lily Mama Bear & Her Baby Bears Engraved Personalized Cuff Bracelet– Price at time of publication $29.00
Our first pick is this super sweet bracelet from Mint and Lily. You can personalize it to give it your own special touch. This is something she can enjoy throughout her pregnancy and into motherhood. Send a box filled with awesome products to celebrate her pregnancy.
---
2. Bump boxes – Starting at $49.99 at the time of publication.
Bump boxes You can order boxes for the first trimester, second trimester, third trimester (or all 3!) Monthly subscriptions are available too. Boxes have products for mamas to use throughout their pregnancy and are a great way to celebrate this expectant mom. 
Isn't it so exciting to get packages in the mail? Give her the gift of excitement and things she'll actually need. You will definitely be her favorite person. This had to be in our top pregnancy gifts for first-time moms.
---
3. Super Comfy Kimono Robe
Bango Milano Organic Kimono Robe. Price at time of publication- $52.95  
It can be difficult to get comfortable during pregnancy. This super-soft robe made our list because she can wrap up, relax, and give her body a rest. It is made from luxurious organic cotton and has a belt and pockets too!
Look at the reviews, this is a great find!
---
4. Pregnancy Cookbook
Real Food For Pregnancy Cookbook– Price at time of publication $24.08
There are things you can and cannot eat during your pregnancy that can make cooking a bit difficult. This cookbook was designed specifically for her, full of beneficial foods and recipes. This is the best one to buy.
---
5. Headphones for Your Belly (and Baby!)
WaveHello BellyBuds– Price at time of publication $39.99
It has been proven that a baby in the womb can hear at about 20 weeks and memories start at 30. These headphones give the mom to be a way to connect with their little one. This one had to make our list of pregnancy gifts for first-time moms. She can play music for the baby or play messages from other family and friends.
---
6. Heated Back Massager
Papillon Back Massager– Price at time of publication $39.99
Back pain is so common during pregnancy. This back massager will relieve tension and help the mom to be feel relaxed. The heat can be turned on or off to give her exactly what she needs each day.
If you hear of her having back issues, this should be one of your first options. It has over 17,000 raving reviews!
---
7. Foot Spa
HoMedics Foot Spa- Price at time of publication $24.99
Pair With SpaLife Spa Set– Price at time of publication $19.99
You can't get enough pampering during pregnancy and this foot spa does exactly that! She will be able to rest her tired (and probably swollen!) feet and enjoy a gentle massage.  
Pair with the spa set listed to make the perfect gift combo.
---
8. Pregnancy Pillow
PharMeDoc Pregnancy Pillow– Price at time of publication- $47.95
Getting a good night's sleep can be so difficult throughout pregnancy. Tossing and turning to find a comfortable position can seem impossible. This pregnancy pillow makes getting comfortable much easier and is one of the best pregnancy gifts for first-time moms.
I bought my sister this and she couldn't thank me enough, a regular pillow just won't do.
---
9. Belly Oil
Hatch Belly Oil– Price at time of publication $58.00
Stretch marks…yikes! Every woman tries to avoid them and this highly-rated belly oil from Hatch hydrates and helps reduce the appearance of lines and scars. It is toxin-free and sure to make every mama more comfortable.
---
10. Compression Socks
Cooper Compression Socks– Price at time of publication $7.99
Swelling in the lower legs and feet is a common side effect during pregnancy. These compression socks can help reduce swelling and come in super cute prints too!
---
11. Multipurpose Sound Machine
Hatch Rest + – Price at time of publication $89.99
For a great night's rest, this Hatch Rest + sound machine tops the list. It also serves as a night light, alarm clock, and audio monitor that can be used after the baby is born. It is also Wi-Fi and Alexa enabled and can also be used as a baby monitor. It does it all!
She needs to get all the sleep while she can!
---
12. Baby Doppler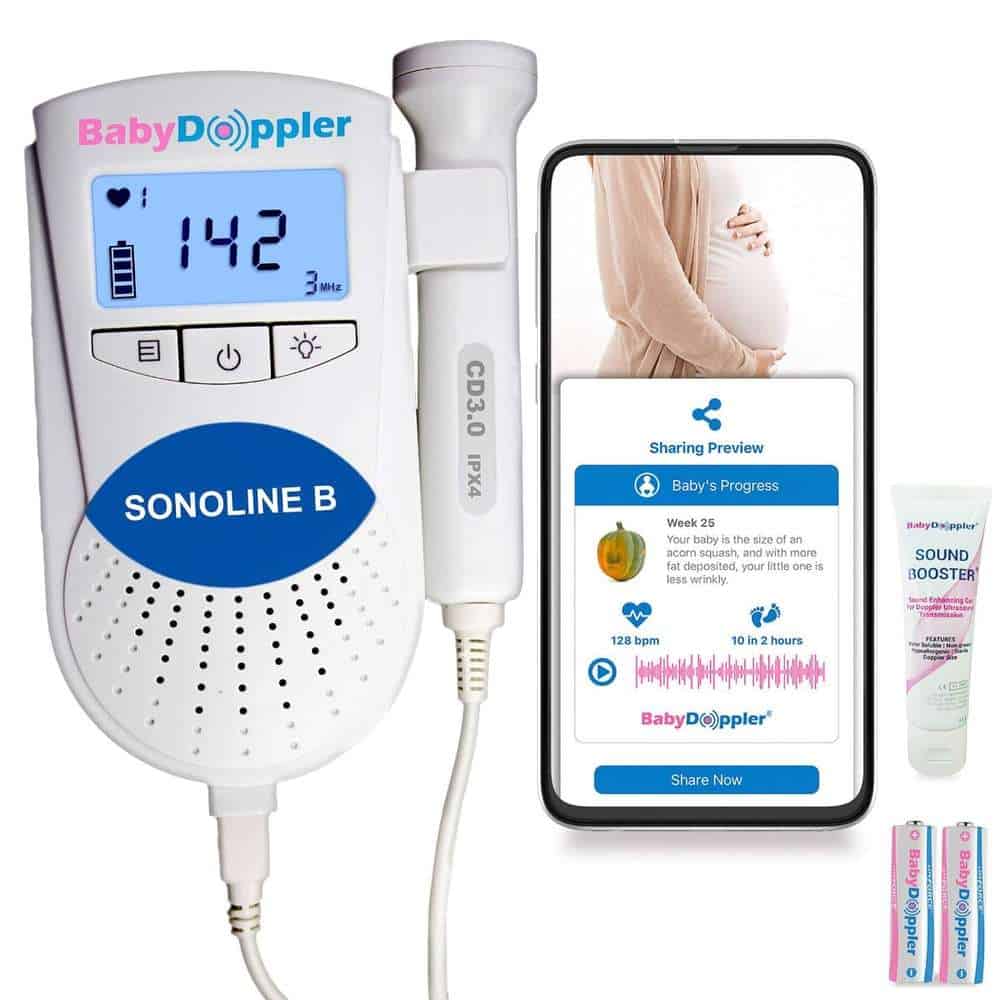 Sonoline B Baby Doppler– Price at time of publication $49.95
There really isn't anything better than hearing your baby's heartbeat for the first time. With this doppler the mom-to-be can listen anytime she wants. This is definitely a pregnancy gift for first-time moms that will be used again and again!
This is not only a good gift for mama but it has saved some babies' lives.
---
13. Belly Support Band
Belly Bandit 2 in 1 Belly Band– Price a time of publication $39.99
The Belly Bandit is a popular pregnancy item. It supports her belly and lower back and is adjustable to grow with her belly throughout her pregnancy. This was so needed in my pregnancy.
---
14. Relaxing Scented Candle
Nighty Night Sleep Candle– Price at time of publication $28.95
The calming scent of this candle is sure to relax this mom to be during her pregnancy. It is hand-poured and made from organic soy and beeswax blend, with lead-free cotton wicks. Sleep tight mama while you can!
---
15. Extra-Large Heating Pad
Might Bliss Heating Pad– Price at time of publication $29.95
Aches and cramping are another common side effect many women suffer from during pregnancy. This extra-large heating pad is sure to bring relief to this pregnant mama.
---
16. Maternity Pajamas
Kindred Bravely Davy Ultra Soft Maternity Pajamas– Price at time of production $49.99
We didn't have to think twice when it came to including these ultra-soft maternity pajamas in our list. They will provide ultimate comfort and rest throughout pregnancy!
Check the reviews, everyone loves these.
---
17. Early At Home DNA Test
Sneek Peak Early At-Home DNA Test– Price at time of publication $69.00
Does the mom know the gender? I hated that I had to wait 20 weeks, oh the anticipation! Thanks to technology you don't have to wait anymore. 
She can find out the sex just after 7 weeks! Help cure her anxiousness.
---
18. Supportive Leggings
Lululemon Align High-Rise Leggings– Price at time of publication $89.00
She will need a pair of go-to leggings for her pregnancy. The Lululemon Align High-Rise had to make our list. It is top-rated and offers style, comfort, and support. Make sure to go up a size!
---
19. Ice Roller for Face
Esarora Ice Roller– Price at time of publication $18.99
This ice roller makes a thoughtful gift idea and feels amazing on a swollen and puffy face. It provides instant relief and will be an item that will get a ton of use.
---
20. Supportive Slippers
Vionic Slippers– Price starting at $39.95 at time of publication
When searching for the perfect slipper, the Vionic slipper was a clear winner. They offer arch support, orthotic insoles and are adjustable. They come in different sizes and styles for every season.
---
21. Pregnancy Book
Preggers, Chelsea Johnson. AKA a Millenials "What to Expect When You're Expecting"– Price at time of publication $14.21
This book is an ideal pregnancy gift for first-time moms because it offers advice and shares valuable information and tips. Most importantly it does so without feeling overwhelming. Oh…and it is sure to give her a good laugh!
---
22. Maternity Joggers
Kindred Bravely: Bamboo maternity and postpartum joggers– Price at time of publication $34.99
Whether she is lounging around, running errands, or working out, these joggers are comfortable enough to wear anytime and while doing anything. They are sure to be a go-to item and a great gift option.
---
23. Bath Pillow
Everlasting Comfort Bath Pillow– Price at time of publication $29.95
Who doesn't love a nice warm bath to soak in? With this supportive bath pillow, every bath throughout her pregnancy will be extra special. It comes with a loofah too!
---
24. Prenatal Yoga Membership
Glo Prenatal Yoga membership $24 per month or $195 for a year. (free 7-day trial).
---
25. Maternity Fitness Program
Obé Fitness (For more fitness options) Free trial. Monthly $19, quarterly $65, or yearly $199 plans available.
Staying in shape during pregnancy is beneficial for both mom and baby. Our top two picks for pregnancy-approved fitness memberships are Glo Prenatal Yoga and Obé Fitness. There are monthly, quarterly or yearly plans available so everyone can find the perfect fit.
---
26. Smart Activity Tracker
Fitbit Charge 4- Price at time of publication $119.75
With this activity tracker, she can monitor her heartbeat, sleep schedule, and activity levels throughout her pregnancy. We want a healthy mama!
---
27. Fitness Roller
Plexus Chirp. Wheel + Price at time of publication $49.99
This wheel is a great fitness tool. The foam roller helps with back pain relief, muscle therapy, and deep tissue massage. It can help maintain a healthy lifestyle during her pregnancy.
---
28. Maternity Sports Bra
 Kindred Bravely Maternity Sports Bra– Price at time of publication $39.99
Every mama-to-be needs great support and comfort while working out. We found this highly-rated maternity sports bra to do just that!
---
29. Birthing Ball
Baby Bump Ball– Price at time of publication $48.60
The Baby Bump Ball is a fitness tool for pregnancy. It can also be super helpful during labor and delivery when used as a birthing ball, and can be used postpartum. It is sure to get a lot of use.
---
30. Pregnancy Gift Box
Nurtured 9– 100% focused on Mama. Create your own gift box at one place!
You can expect a beautifully wrapped, thoughtfully curated self-care gift (just for this Mama!) It will be delivered right to her door making this an awesome and super convenient gift idea. You can set up a one-time box or one for every trimester!
---
31. Bump Care Kit
Honest Mama– Price at time of publication starting at $34.95
We also love this bump care kit. Already complete with must-have pregnancy items…just add it to your cart!
---
32. Tea Club Subscription
Atlas Tea Club– Price at the time of publication starting at $14
Choose a new tea or teas starter kit to send to the mama-to-be each month! There are hundreds of options so you are sure to find some this expecting mother will enjoy.
---
33. Meal Delivery
Hello Fresh – Meals starting at $7.99 at time of publication
Fresh Meals delivered to her door. Sign-up for subscriptions or gift cards are available on their site.
---
34. Meal Delivery for Pregnancy
 Home Chef – Prices vary depending on how many meals are purchased and the type of subscription.
This meal-delivery service has meals and plans specially prepared with a ton of healthy options for pregnancy.  She will love not having prepare her meals!
---
35. Professional Photo Shoot- Prices vary depending on location and package selected.
A professional maternity shoot is a special gift idea that any expectant mother would love. There is truly no better way to capture her pregnancy.
---
36. House Cleaning Service- Prices vary depending on location and size of home.
Who doesn't love a clean house…especially when you're not the one who has to do the cleaning! This gift saves the mama-to-be time and energy.
---
37. Spa Gift Card
Send a card in the amount of your choice and she can choose the spa and service of her choice. She will love some time to relax and get pampered!
---
For our last (and quite possibly the greatest) gift option, we wanted to leave the choices up to you. These must-have pregnancy items are perfect for creating your own gift basket. Choose as many as you would like to put together for simply the best pregnancy gift for first-time moms!  
We broke it down into suggested basket categories but the choice is all yours!
For The Traveling Mama
38. Palmer's Cocoa Butter Pregnancy Skin Care Kit- Price at time of production $18.99
This gift set gives her everything she will need!
39. Jersey Slumber Silk Sleep Mask- Price at time of publication $9.89
For the best night's sleep!
40. Essentials Pregnancy and Daily Planner Stickers– Price at time of publication $5.95
This set will add fun and flair to her calendar and remind her of doctor's appointments and other commitments throughout her pregnancy.
41. Belly Bottle– Price at time of publication $16.00
This mama-to-be will stay hydrated throughout her pregnancy with this belly bottle.
42. The Belly Book– Price at time of publication $13.99
A nine-month journal to document every day of her pregnancy journey with her first child.
---
For The Mama Who Needs Some TLC
43. Wild Lavender Candle– Price at time of publication $19.99
This calming candle will be the perfect addition to your gift basket.
44. Secrets Of Tea- Relaxing Mama Tea– Price at time of publication $13.88
This organic prenatal tea can be enjoyed hot or cold.
45. Burts Bees Mama Hydrating Body Oil Nourishment– Price at time of publication $6.97
Soothing oil for a growing belly!
46. Pregnancy Flakes– Price at time of publication $13.59
She can add these bath salts to her bath for some extra relief and relaxation.
---
For the Well-Prepared Mama
47. LettersTo My Baby– Price at time of publication $11.24
Add this item to your basket for a treasure that will be enjoyed for years to come.
48. Tummy Drops– Price at time of publication $12.99
A natural choice for nausea, morning sickness, and upset stomach.
49. Lansinoh Stay Dry Disposable Nursing Pads for Breastfeeding– Price at time of publication $23.29
Every Mama will appreciate these highly rated nursing pads.
50. Burt's Bee Mama Bee Belly Butter– Price at time of publication $12.64
Help prevent those stretch marks!
51. Little Remedies New Baby Essentials Kit– Price at time of publication $14.39
 Make sure this mama-to-be is prepared for those first sniffles or bellyache with this essential kit.
52. Mom to Be Face Mask– Price at time of publication $14.99
You can even include Dad in this gift idea! This is a practical gift idea that is a great option for the new parents.
---
To make things super convenient for you, we wanted to include some of our favorite baskets too. These are great to put the gifts in and then can be used to store diapers, burp bibs, or whatever else the mama to be wants!
Goodpick Small Woven Rope Basket– Price at time of publication $12.99
Decorative Wicker Storage Basket– Price at time of publication $27.95
Square Cotton Rope Woven Basket– Price at time of publication $19.99
---
We hope you found exactly what you were looking for (maybe more!) Which one are you going to get? 
Your gift is sure to be cherished and appreciated by your special mom-to-be during this exciting time.
Before you go, if you're into pursuing financial freedom be sure to subscribe to our email list where we share one epic email a week helping you get there. Click here to subscribe.
You Might Also Like:
How this mom makes over 400,000 a year while homeschooling her 3 children
How this mom of 9 makes over $2,000 a month working on the side as a bookkeeper